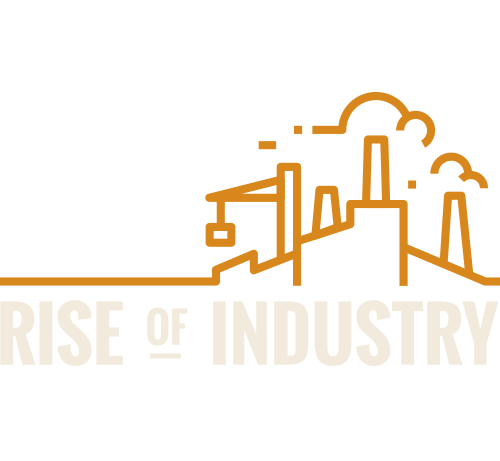 Rise of Industry
Alpha 3.0 is out at last!
---
Hi fellow industrialists and welcome to the latest Rise of Industry newsletter! Alpha 3 is upon us and we are thrilled to report that the great game-changing additions keep on coming in this latest update. As always, your feedback constantly enables us to produce the game that you want. If you think the game is missing something, let us know. We take all feedback onboard so why not get stuck into Alpha 3 and get involved!
Some big features have been added again to keep Rise of Industry moving forward:
World
Rivers and Dirt Roads: a couple of little things to make your maps stand out a bit more!
Revamped Town AI: now with Types & Personalities, depending on what resources are nearby, and they've been trained to do Town-to-Town-to-State trade. Expect lots of AI trucks scuttling around!
Train Signalling: a first iteration of a very complex system, you can now begin to customise your train empire with one-way tracks to try and prevent crashes.
Production
Truck Depot: cheap alternative to Train Terminals.
Warehouse: a new type of building, designed to be placed in the middle of industrial hubs.
Plantation Farm: where else can you grow Cocoa and Sugar?
Lots of new recipes: completely revamped the food industry. Time to make some Chocolate Liquor and Candied Apples!
Enjoy!
Known bugs:
Now, it's a .0 so bugs are expected. Waiting on your reports, but for now these are the ones working on:
- Warehouses want to collect stuff from AI buildings
- Train signals a bit optional. Trains simply love to crash!
- Towns place dirt roads inside city limits
- Upon loading, coastal roads suffer the effects of earthquakes
Files
Rise of Industry - Alpha - Windows
171 MB
Rise of Industry - Alpha - Mac
296 MB
Rise of Industry - Alpha - Linux
290 MB
Comments
Log in with itch.io to leave a comment.
there is no download link, please provide.
well i found it it is in your account purchases page.