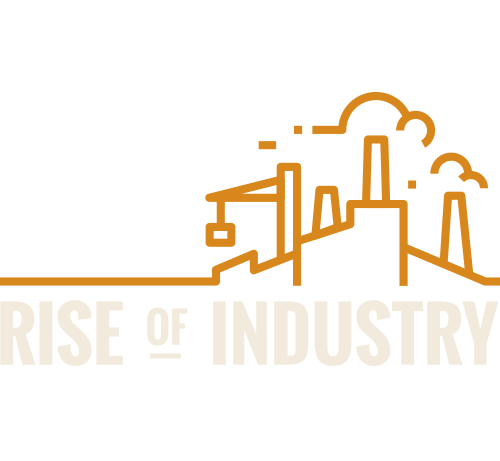 Rise of Industry
Alpha version 2.1 is being uploaded! Some notable changes:

- Added an indicator on the destination tab to make sure you need to select a product
- Raised product capacity to 50
- Trains can't turn more than 45 degrees per curve. Careful with your new layouts!
- Farms keep producing even if capped on one product
- Many town and logistic AI changes, giving an insane performance boost and dynamic population control
- ALT+WASD moves the camera slower. Great for streaming and recording
- Many bugfixes
Also, please note that we dropped the demo. Keeping it alive meant too much support and time spent on it. We'd rather spend that time on the real builds. For those still on the fence about getting the game, there are now a plethora of Let's Plays to get an idea :)
Files
Rise of Industry - Alpha - Windows
171 MB
Rise of Industry - Alpha - Mac
296 MB
Rise of Industry - Alpha - Linux
290 MB
Comments
Log in with itch.io to leave a comment.
WOO higher cap limmit on my farms
MUCH higher! But don't get too comfy: it will go down once warehouses are implemented next month
Can't wait for warehouses and truck stations!